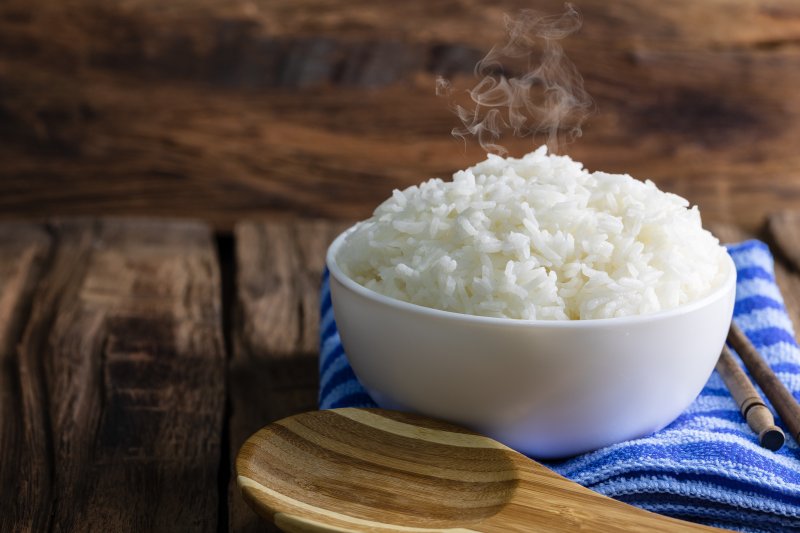 You probably feel pretty happy if you've just had a teeth whitening procedure. After all, your smile is back to its original, gleaming white color! Still, you'll need to be careful if you want your treatment results to last. Depending on your eating, your teeth could get yellow and brown stains that undo the bleaching process. That said, you should try to eat a "white diet" of smile-friendly meals that keep your whitened smile around. Luckily, your Allen dentist can help you do so. Read on to learn why whitened tooth enamel can stain and four foods that whiten teeth.
Whitened Teeth Can Stain
When your teeth are bleached white, they're shiny but also vulnerable. Whitening gel opens pores in them to work, but food bits can get into said pores as well. As a result, products with dark-colored pigments can have a strong staining effect on your newly-porous enamel.
Foods You Can Eat After Teeth Whitening
Fortunately, there are foods you can eat that are free from tannins, staining agents, and acids that could ruin your pearly whites. These "White Diet" items include the following:
Rice, Bread, & Pasta
As it turns out, most grains are safe while on the White Diet. They usually won't darken your teeth unless they have molasses or food colorings.
On the other hand, you don't want to eat too many carbs. Even if they don't cause tooth stains, they can trigger bacteria to erode enamel.
Fish, Chicken, & Tofu
Lean proteins from fish, chicken, and tofu are great for oral and bodily health. They boost your energy and muscle strength, and their light color won't stain teeth. Therefore, they're excellent foods to eat after getting your teeth whitened.
To get the full tooth-friendly effect, you'll want to avoid spices and seasonings. Instead, stick to white sauces whenever possible.
White Cheese & Yogurt
Dairy items like white cheese and yogurt can shield teeth from acid and contain enamel-building calcium. They're pretty unlikely, then, to trigger tooth stains.
Fresh Fruits & Vegetables
Light-colored fruits and vegetables like pears, bananas, apples, cauliflower, potatoes, and mushrooms contain needed vitamins and minerals. Plus, they don't stain teeth!
You're not out of the woods just because you've finished your tooth whitening treatment. As you can see, you'll want to eat foods that whiten teeth to maintain your new smile in the long term!
About the Practice
Advanced Dental Care is based in Allen, TX. As led by Dr. Keyvan Kar, the practice aims to exceed its patients' expectations! Therefore, it offers the best possible preventive, cosmetic, and restorative dentistry, even performing emergency dental treatments when needed. Its team is also equipped with the tools and knowledge for dental sedation and TMJ therapy. For more information or to book an appointment, you can reach them on their website or by phone at (214)-260-9911.