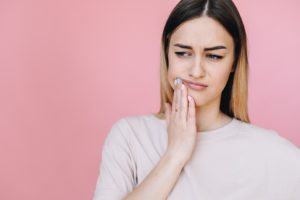 When you experience significant dental pain, you might hesitate to schedule an appointment, particularly if you are nervous about undergoing treatment. But there is no need to worry. While addressing a dental emergency, your dentist will strive to use the most conservative and comfortable means possible to get your oral health back on track. Here is a brief description of some procedures that are commonly used to get patients out of pain and on the road to recovery:
Root Canal Therapy
When infection or damage affects the innermost layer of a tooth, its pulp, root canal therapy may be necessary. First, your dentist will make sure you are comfortable; local anesthesia and sedation may work together to accomplish this. Then, the interior of your tooth will be cleaned out before it is filled in with a special material. The final step is usually to place a crown on the tooth to strengthen it and prevent future damage.
You can expect to feel little to nothing during the procedure. Many patients remark that root canal therapy feels similar to getting a small filling.
Fillings
In some cases, a dental emergency arises due to an untreated cavity, or to a cavity that lost its old filling. Fortunately, most spots of mild to moderate decay can be treated with a tooth-colored filling. Your dentist will numb your mouth, clean out the cavity, insert the filling material, and then shape the filling so it does not interfere with your bite. It's that easy!
Extraction
Your dentist will do everything they can to preserve a damaged tooth. In some instances, though, the damage is severe enough that extraction is the best course of action. During the procedure, your mouth will be numbed before your dentist grips the tooth with forceps and gently removes it from its socket. Later on, you may be a candidate for a dental implant or bridge to fill in the gap in your smile.
Dental Bonding
If you chip or crack a tooth, dental bonding may be the best way to repair the damage. It involves molding a tooth-colored resin (the same material that is used for tooth-colored fillings) over the tooth in order to reshape it and/or fill in minor cracks. The procedure is quick, and afterward, your tooth will look so good that it is unlikely other people will notice any differences in your smile.
Tooth Reattachment
If you accidentally knock out a tooth, it might be possible for your dentist to splint it back into place. This is more likely to be a viable option if you keep the tooth moist (in your mouth or in a glass of milk) and receive treatment within an hour or two of when it became dislodged.
There is no reason to be afraid of emergency dental treatment. Your dentist will do all they can to get you out of pain as quickly as possible!
Meet the Dentist
Dr. Keyvan Kar is an experienced dental practitioner who specializes in prosthodontics (the design and placement of dental prosthetics). He is often able to see emergency patients on a same-day basis. He treats each case with empathy and gentleness. To learn more about him and our practice, contact us at 214-972-2739.