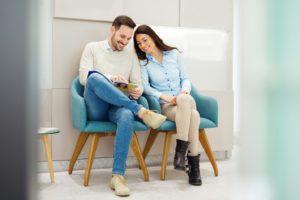 Does your smile need a little professional TLC? You might hesitate to schedule the necessary dental work because you are concerned about cost. That is completely understandable. The last thing your general or cosmetic dentist wants is for you to feel like you cannot afford your treatment. Fortunately, dental financing and other provisions may be able to help you achieve a healthier, more attractive smile without breaking the bank.
Dental Financing
There are a number of financing companies that offer low-interest and no-interest plans to help patients pay for medical and dental expenses. CareCredit and Lending Club are just a couple of such companies. The application process usually takes just a few minutes, and most patients are approved for credit. After you are approved, you may be able to choose from several different plans, so you can opt for one that best fits with your monthly budget.
In-House Savings Plan
Does your dentist offer a membership plan? For a reasonable annual fee, such plans can provide you with significant discounts on dental services. In most cases, preventive care is included at no extra cost. Even better, in-house plans usually cover services that regular insurance does not, including cosmetic treatments like veneers and teeth whitening.
Adjust Your Treatment Plan
In some cases, there are a few different treatments that can achieve similar initial results. For example, veneers and dental bonding look almost the same at first, and bonding has a much lower price. Of course, there is a trade-off; bonding is not as durable as veneers. Ask your dentist if there are alternative treatments that might help you get the smile you want. They will explain your options and discuss the price, pros, and cons of each choice with you.
Crowdfunding
Many patients, especially those with an emotional story behind their need for dental treatment, have had success with crowdfunding websites. Your friends, family, and other connections might be willing to chip in a bit to make it easier for you to afford your care.
Other Options
Charities, grants, dental schools, and discount dental clinics all offer opportunities for patients to receive dental care at little to no cost. However, they may have very specific criteria for the patients they accept. It is also important to keep in mind the quality of the treatment you'll receive. For example, although dental students work under the supervision of an experienced dentist, they are still learning, so they are unlikely to do as good of a job as a dentist who has been serving patients for many years.
You deserve a healthy and beautiful smile. Even if you are concerned about the cost of dental care, you may be able to reach your oral health goals by taking advantage of the above provisions.
Meet the Practice
Dr. Keyvan Kar is an experienced dentist and prosthodontist who is sensitive to the financial concerns of patients. He offers an in-house membership plan, accepts financing, and welcomes most types of insurance. If you would like to find out how much it may cost to achieve your dream smile, our team invites you to use our online form to request a consultation. If you would like to learn more about us before you see us in-person, give us a call at 214-260-9911.