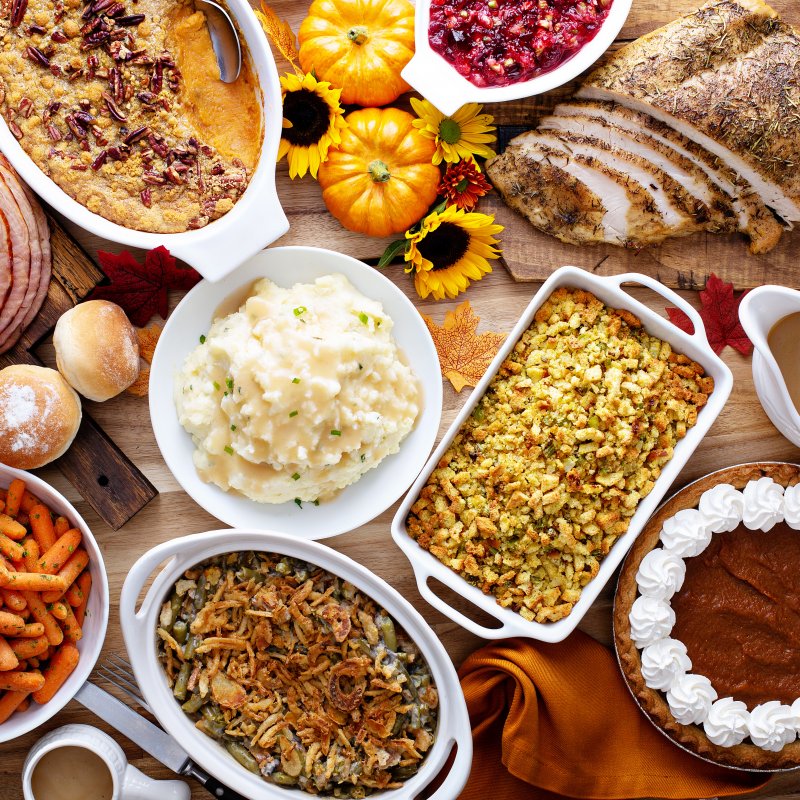 It can be hard to turn down many of the most delectable side dishes on Thanksgiving. With both savory and sweet options, you may try to convince yourself that indulging in your favorites isn't so bad, right? Unfortunately, eating too much of anything can be bad for your oral health, which is why you're better off saying "no, thank you" to these four food items this holiday season.
Sweet Potato Casserole
Who doesn't love a pan of cooked sweet potatoes, butter, brown sugar, and toasted marshmallows? If that sounds like a dish you could easily devour on your own, it's easy to see why! While sweet potatoes alone are actually good for your overall health, the added ingredients are full of sugar. Consuming this delectable dish will leave your teeth vulnerable to serious decay and cavities because of the bacteria that will form inside your mouth. If you do not brush and floss after consuming, you'll be at risk for harmful acids eating away at your tooth enamel.
Cranberry Sauce
Whether you're a homemade cranberry sauce type of person or someone who enjoys the good ol' canned variety, the reality is this dish is packed full of sugar and can cause cavities. While it may taste great when combined with turkey and all the fixings, you're better off cooking fresh cranberries and carefully incorporating just enough sweetness to make the dish a continued staple on Thanksgiving. You can also try skipping the cranberry sauce…that is if your family members won't mind!
Fruit Salad
You might assume anything baked or made with fruit has to be healthy. Unfortunately, whether it is a fruit salad or fruit cake, there's usually plenty of sugar and enough chewiness from the dried fruits to wreak havoc on your teeth. Anytime you combine sugary and sticky, you get a recipe for disaster, as the contents stick to the chewing surfaces of your teeth. Bacteria then burrow into the pits and grooves and cause harmful acids to break down your tooth enamel. It is often hard to remove sticky foods from your teeth, which is why you'll need to make sure you're drinking plenty of water and brushing immediately after eating.
Classic Stuffing
Stuffing doesn't have sugar in it, does it? While most do not, it does contain high amounts of carbohydrates, which are just as bad as sugar. Causing significant bacteria to form inside the mouth, this dish offers no nutritional value. Yes, it tastes good and is a great side dish to your turkey but allowing it to remain on your teeth for too long will have you scheduling a trip to see your emergency dentist.
Don't be sidelined because you need to see a professional about your nagging toothache or growing cavity. Make smart decisions and choices this Thanksgiving, and enjoy nutritious and tooth-friendly foods, so you can smile freely this holiday season.
About the Author
Dr. Keyvan Kar earned his Doctor of Dental Surgery degree from the University of Cologne School of Dentistry in Germany. He later went on to achieve his Certificate of Advanced Education in Prosthodontics from the Herman Ostrow School of Dentistry at the University of Southern California. Each day, Dr. Kar and his team at Advanced Dental Care of Allen work hard to provide exceptional care to patients in need. To help you better prepare for the savory and sweet foods gracing holiday tables this year, visit our website or call (214) 260-9911.