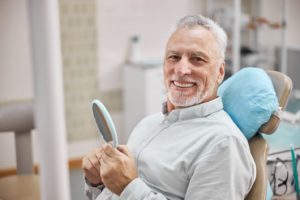 As a frugal individual, you are probably always thinking about how you can cut out unnecessary expenses. You might do things like cancel streaming subscriptions that you never use, get takeout a little less often, and look for sales on items that you need. But where does dental insurance fit into your budget? Is it an extra cost that you should get rid of, or is it actually a valuable provision that can save you money? Let's talk about why it falls into the latter category.
High-Value Benefits
Did you know that most dental insurance plans cover preventive care at 100%? You may be able to enjoy two cleanings and exams, as well as any necessary X-Rays, for absolutely nothing out of pocket. For most people, this aspect of their coverage alone makes their monthly premium more than worth it. If you haven't yet scheduled your second preventive appointment of 2021, now is the time to get it on the books. Your benefits may reset at the beginning of 2022, and the last thing you want is to lose out on free dental care!
Of course, the benefits of dental insurance don't stop at preventive coverage. The vast majority of people will develop at least one cavity in their lifetime. Treating such cavities is easy with insurance because fillings are usually covered at 80% or so. If your smile ever needs a little more extensive treatment, your procedure may be covered at 50%.
Other Reasons Why Insurance Is Worth It
Dental care isn't just about your oral health; it is about your overall wellness. Research from 2019 indicates that people with private insurance are more likely to visit their dentist than those who don't have any benefits. People who take good care of their teeth are less likely to miss work due to dental problems, less likely to develop gum disease (which is strongly associated with a number of systemic health conditions), and more likely to have a confident smile.
How to Get More Out of Your Insurance
Keeping up with preventive care is one of the best things you can do to get the greatest value out of your dental insurance. However, there are other steps you can take, including:
Plan for major treatments. Dental insurance plans usually have an annual maximum (a limit on what your insurance will pay out within a calendar year). If you require a major treatment that will take multiple appointments, you might be able to start it in 2021 and finish in 2022, meaning that you could use two annual maximums instead of just one.
Consider choosing an in-network dentist. PPO insurance allows you to visit any dentist. However, out of pocket costs are generally lower at in-network providers.
Dental insurance is not a superfluous expense. It can save you money and support your long-term health. You should certainly use your policy to the full!
Meet the Practice
Dr. Keyvan Kar is both a general dentist and prosthodontic specialist in Allen. He has many years of experience, and he invites patients to use insurance in his practice. Our team is in-network with several major plans, and we will be happy to help you navigate your benefits. Contact us at 214-260-9911 to learn more about how we can help you maximize your coverage.