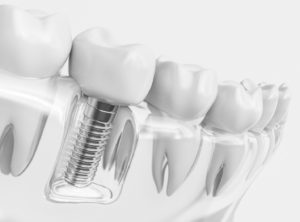 Many people like the idea of getting dental implants in Allen. This treatment is sturdy, long-lasting, and aesthetically pleasing. However, some patients hesitate when they learn that the process for placing and restoring dental implants can sometimes take months to complete. They are naturally attracted to advertisements that talk about "dental implants in a day." Are those advertisements realistic? In this blog post, we'll discuss what you need to know about "fast" dental implants.
Planning Takes Time
An experienced implant dentist in Allen who wants the best results for their patients will take time to carefully plan the procedure. They take detailed scans of the patient's teeth and carefully consider how they will approach the treatment in order to achieve optimum results. They may also recommend preparatory procedures, such as a bone graft, to give the dental implants the highest possible chance of success.
In contrast, some "fast" dental implant procedures might cut corners during the planning process. Some dentists even just guess where in the jawbone the implants should go. This approach may be relatively quick and cheap, but it could lead to major problems. It increases the risk that the dental implants will fail to bond with the bone around them or that other complications will arise.
What Can Be Done in One Day?
While you should never try to get the entire dental implant process, including the planning stage, completed in a single day, you might be able to receive fairly fast treatment once your procedure gets underway. For example, some patients who have lost all of their teeth throughout an arch are candidates for All-on-4 dentures. During the All-on-4 procedure, a dentist can place implants and attach a temporary denture to them in a single day. A permanent denture is attached a few months later.
For other implant procedures, there is usually a healing period of a few months after the placement surgery before any restorations are attached. This allows time for the implants to bond with the bone around them so they can provide the strongest possible base of support for the restorations that they will support.
Your Implant Timeline
The dental implant timeline varies between patients. To find out how long your treatment will take, visit a specialist who has experience with different dental implant procedures and techniques. They'll examine your mouth, consider your treatment options, and design a plan to replace your lost teeth as quickly as possible — without compromising the quality of your final results.
The old adage "good things take time" certainly applies to dental implants! It might be challenging to wait for your new smile, but when it is in place, you will be glad that you chose quality treatment over speedy treatment.
About the Author
Dr. Keyvan Kar is an experienced dentist and prosthodontist in Allen. He offers comprehensive dental implant treatment. His approach to the procedure is careful, detail-oriented, focused on the implants' long-term success, and dependent on advanced technology. Would you like to talk to Dr. Kar about replacing your lost teeth? Contact our friendly team today at 214-260-9911.