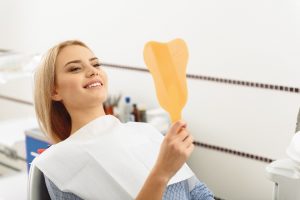 Is your smile in need of a boost? Perhaps you have misshapen teeth or other serious cosmetic flaws in your pearly whites. Or, perhaps a tooth has a cavity and is causing you discomfort. Directing bonding in Allen is a quick, effective, and relatively simple way to address a variety of cosmetic and dental health problems. Let's talk more about this remarkable treatment.
Direct Bonding: What It Is and What It Can Accomplish
Direct bonding, sometimes called dental bonding, involves the use of a special composite resin that a dentist permanently attaches to teeth. The resin is tooth-colored, so it can blend in seamlessly with the enamel around it and contribute to an attractive, uniform smile. It may be used to:
Fill in cavities
Protect a tooth's exposed root following gum recession
Cover the jagged edge of a broken tooth and restore its original appearance
Make teeth appear longer
Close slight gaps between the teeth
Disguise severe discoloration
The Direct Bonding Process
If you think direct bonding may be an appropriate treatment for you, visit a prosthodontist for a consultation. Prosthodontists are dentists who have undergone advanced training in how to rebuild and restore smiles. Therefore, they are well-qualified to analyze the issues that are affecting your mouth's appearance and function and recommend the best treatment.
If bonding is right for you, you can expect a fairly simple and quick process. First, your cosmetic dentist in Allen must prepare the tooth. If you're getting a filling, this will involve removing the decayed area. In most cases, no anesthesia is necessary during the bonding process.
Then, the dentist will slightly roughen up the tooth and apply a conditioning liquid. Next, they'll apply the resin and mold it into the appropriate shape. A special light cures the resin. Finally, the dentist will make any needed adjustments to the bonding and check to make sure that your bite is functional and that you are happy with the way your smile looks.
Caring for Your Repaired Smile
You can expect your bonding to last for at least three years. With proper care, however, it has the potential to last for much longer. To extend your treatment's lifespan, you should:
Maintain a strict oral hygiene routine
Enjoy staining foods and beverages in moderation
Visit your dentist for regular checkups
Avoid grinding your teeth
Wear a mouthguard while playing sports
Are you ready to be the owner of a healthier and/or more attractive set of teeth? Schedule a consultation with your local dental specialist to learn more about direct bonding and other treatments that can help you achieve a smile that you're proud to show off.
About the Author
Dr. Keyvan Kar is a prosthodontist who is passionate about the art and science of dentistry. He offers direct bonding, porcelain veneers, and a wide range of other treatments that aim to help patients achieve beautiful, functional teeth. To learn more about how Dr. Kar may be able to fortify and transform your smile, contact our office at 214-260-9911.