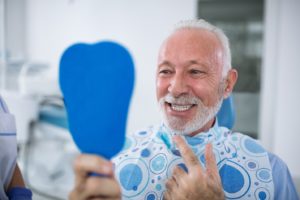 For generations, dentists relied on metal crowns to repair severely damaged teeth. While such restorations have their advantages — for example, they are quite durable — they do come with some significant downsides. If you have been thinking about replacing a metal crown, you have good reason to do so! Let's talk about some advantages you may experience when you opt for a metal-free restoration instead.
Improved Aesthetics
Metal crowns look nothing like natural tooth enamel, so they are easy for onlookers to notice. Metal free dental crowns in Allen, on the other hand, are natural-looking. They even reflect light just like real enamel. Your dentist can match the color of your crown to blend in seamlessly with the surrounding teeth.
Reduced Sensitivity
Metal is good at conducting temperatures, so when you sip on hot coffee or indulge in a little ice cream, the temperature of those foods can easily travel through your crown and irritate the tooth beneath. Metal-free crowns are better because they are made out of dental porcelain, which is less likely to carry extreme temperatures through to the teeth.
No Allergic Reactions
These days, most metal crowns are made out of noble metals, like gold, that are unlikely to cause allergic reactions. However, some old crowns have a nickel base. Nickel may interact with your body's chemistry, turning your gums green and causing flu-like symptoms.
Safe Imaging
If your physician recommends that you get an MRI, metal crowns might result in warped or distorted images, particularly if the crowns contain nickel. Other types of metal, like gold, won't cause any issues because they don't react to magnetic fields. The safest bet is to opt for an entirely metal-free crown.
No Galvanic Toxicity
When two different metals sit in the mouth and interact with saliva, it can lead to corrosion of one of the metals due to the electric current that gets generated. This problem, called galvanic toxicity, sometimes occurs with titanium dental implants when they are placed in a mouth that has metal crowns. Metal-free crowns, on the other hand, do not present a danger to dental implants.
Better Protection for Teeth
Any type of crown can accumulate bacteria along its edge, leading to an increased risk of decay for the underlying tooth. However, some dentists have found through experience that metal crowns are more likely to experience this issue.
Is It Time to Replace Your Crowns?
If you think it is time to replace your old metal crowns, visit your dentist to discuss your concerns. After they examine your mouth, they will talk to you about the pros and cons of all your treatment options. Then, you can make a well-informed decision about how to proceed.
Meet the Dentist
Dr. Keyvan Kar is a general dentist and prosthodontist who specializes in designing beautiful, functional, and durable dental prosthetics. If you have questions about the different types of crowns or other restorations, he would be pleased to speak with you. Contact our practice at 214-260-9911.