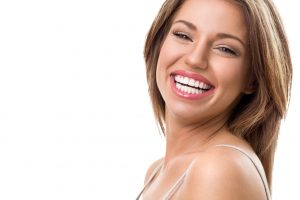 If you have noticeable aesthetic flaws in your smile, you might be thinking about investing in porcelain veneers in Allen. This treatment can transform your teeth by disguising all of their imperfections, including discoloration, cracks, chips, and more. Still, you might wonder if the veneers will last long enough to make them worth your money. And if you change your mind about them, is it possible to get them removed? Let's talk about these important questions.
Veneers' Average Lifespan
The porcelain used to make veneers is quite durable. It can stand up well to the rigors of everyday eating and drinking. It is even nonporous, which means that it does not absorb pigments like natural tooth enamel and is therefore highly resistant to stains. With proper care, your initial veneer treatment could last for 10 years or longer.
Your veneers will stand the test of time if you:
Stick to a thorough oral hygiene routine, and avoid using any highly abrasive toothpastes on the veneers.
Do not smoke, grind your teeth, or play sports without a well-fitting mouthguard.
Visit your dentist at regular intervals for cleanings and checkups. If they notice any issues with your veneers, they can repair or replace them as necessary.
What if You Change Your Mind?
Have you ever received a set of acrylic fingernails? The nail technician has to file down the natural fingernails so the manicure doesn't end up looking bulky or unnatural. The same principle applies to porcelain veneers. Your cosmetic dentist in Allen must remove a tiny sliver of enamel from your teeth in order to ensure the most attractive, functional results possible.
Unlike fingernails, tooth enamel does not grow back on its own. Therefore, the porcelain veneers process is irreversible. Without something to protect them, the treated teeth would be extremely sensitive. When your first set of veneers wears out, you must get them replaced.
If you truly want to improve your smile's appearance, the permanent nature of the veneers process should not scare you. In fact, you can commit to the procedure with total confidence if you choose the right dentist to perform it. A prosthodontist, who has undergone extensive training in dental prosthetics and cosmetic dentistry, is usually the best option. They'll make sure they understand your goals for the treatment and design veneers that complement your mouth and facial structures. There is almost a 100% chance that you are going to love your new smile and have no regrets about your choice to invest in porcelain veneers.
Porcelain veneers can provide you with a lifetime of gorgeous smiles. Why not talk to a local prosthodontist who can help you decide whether this treatment is right for you?
About the Author
Dr. Keyvan Kar is a prosthodontist in Allen with many years of experience in his field. He has an in-depth understanding of both the art and science behind porcelain veneers. If you would like to talk to him about transforming the way your teeth look, contact our office at 214-260-9911.