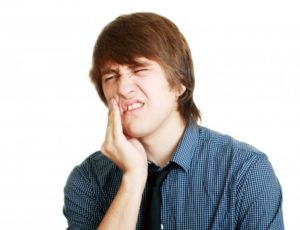 When was the last time you woke up to start your day and you didn't have a sore jaw? When you go to drink hot or cold beverages, do your teeth feel sensitive? When you look in the mirror, are you only noticing now that your teeth are wearing down?
If you identify with these symptoms, it's likely that you are suffering from bruxism. To find out what that is and what you need to protect yourself, read this post from a dentist in Allen.
What is Bruxism?
Bruxism is defined as an involuntary or habitual grinding and clenching of the teeth, typically during sleep. This condition can affect both adults and children, so it's important to address the issue as soon as you become aware of it. Waking up with jaw pain is only one of the symptoms, so you'll want to take note of any of the following as well:
Flattened, fractured or chipped teeth
Increased tooth pain or sensitivity
Jaw, neck or facial pain
Worn tooth enamel exposing the deeper layers of your teeth
Dull headaches starting in the temples
Tired or tight jaw muscles
What is a Nightguard?
A nightguard is a dental device designed to go on top of your teeth, acting as a shield from chronic grinding and clenching throughout the night. They're typically made of a very durable plastic and are even sold over-the-counter in drugstores. However, you'll benefit more from a custom-made night guard that fits your teeth exactly. Dentist-made nightguards also last much longer, making them a better investment overall.
What are the Benefits of Nightguards?
There are many benefits of using nightguards besides preventing the jaw and tooth pain associated with bruxism. For example, it prevents your enamel from eroding, therefore reducing the risk of fracturing a tooth later and creating the need for a dental crown.
Furthermore, a nightguard can improve your overall sleep by alleviating tension in your jaw and face and opening your airway. This allows more air to pass through, which prevents snoring and disruptions in sleep.
Overall, not getting a nightguard when you know you have bruxism will only put your oral health at risk.
How Much Do Nightguards Cost?
After taking impressions of your smile, a dentist can send it to a dental lab to create your perfectly-fitted nightguard. On average, they can cost anywhere from $300 to $500, which is much cheaper than the restorative dental work you'd need to place a crown if your tooth cracks. This makes them a worthwhile investment.
Not sure if you have bruxism? Schedule an appointment with a family dentist in Allen to confirm and get the protection you need!
About the Author
Dr. Keyvan Kar provides nightguards that offer tough protection on the outside but a soft interior to make them more comfortable. As a prosthodontist, he takes bruxism cases very seriously and works hard to make sure your mouth is protected while still forming an even bite. To learn more about his practice, you can contact him through his website.